As millions of people have been saying for the past year – COVID has changed the way we deliver healthcare forever.
However, what's been so unique and interesting is that the situation has opened the door for "the little guys" to quickly come in with new and innovative solutions that would've otherwise taken years for healthcare organizations to implement.
What the landscape looked like Pre-Pandemic: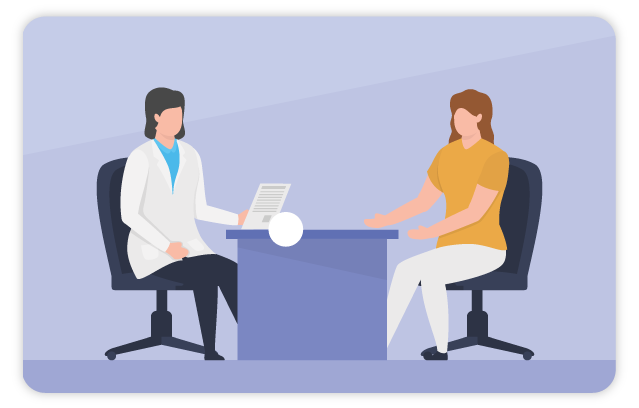 Growing up in an average Indian city, most of us would be familiar with the labyrinthine line emanating out of a doctor's clinic. Patients from near and far localities would queue up to meet the doctor face to face and consult for their myriad issues. No one could imagine that doctors would understand their issues without sitting in front across the table and examining them physically with or without medical appendages. It wasn't as if peoople were not familiar with a virtual set-up. Long back video calls had already been introduced, initially desktop based and then mobile based. While Skype had started as far back as 2003, though not immediately popularised in India, by 2010-11 it had already integrated on mobile phones. Even Facebook started its video call services by 2010. However video calling got truly democratised when in Nov 2016, whatsapp launched the video calling feature. But even after this video consultations never took off before the Pandemic. Going into your doctor's office was the norm. Even for a follow-up or for a report assessment an in-person visit was expected and even desired 
As per a Praxis Global Alliance report, while there were 1 million monthly teleconsultation market before the Pandemic the same grew to 3 times in one year by March 21 and is projected to grow to 12 times by 2024. (https://bit.ly/3xFfuAO). So Pandemic really has an impact on people's understanding of care and care delivery. However that is not the only reason. 
The report has attributed the below reasons for the rise in teleconsultations:
Convenience

: No travel needed to a clinic; consultations can be done from a remote location

Safety during COVID

: To avoid crowd outside clinic which also helps in reducing the spread of the virus

Logistics:

Doctors can reach more patients even from the remotest part of the world

Easier

follow up

with the patient, no need to visit a clinic after being physically examined 

Patient's previous

records and medical history, documentation can be recorded on the platform (icareheal EHR)
Earnings

continue even when a doctor is not able to visit the clinic

Access to software solutions to generate and send an

e-prescription
At the same time there are quite a few challenges too:
Difficulty in understanding patient symptoms and problems over a call. 

Physical examination cannot be done leading to difficulty in accurate diagnosis

Payment delays from teleconsultation platforms might sometimes happen owing to the clearing cycle of the payment gateways.

Consultation time can be relatively high due to inherent communication difficulties over a video chat and as patients ask multiple questions after the consultation.

Hefty commission or service charges on consultation fees by the platforms. However, #icareheal is amongst very few platforms who have been offering such services at fraction of cost to others. Check out icareheal platform in this

video

. 

Problem with devices, network (wifi), due to which video conversations could be interrupted leading to incomplete consultation.

Patients' no show: last-minute cancellation of appointment 

Platforms are not user friendly, including intermittent ads and distracting marketing article recommendations which are not even relevant.

App instability (low quality of audio/video, distortion) 
Teleconsultations catalyzed by the Pandemic: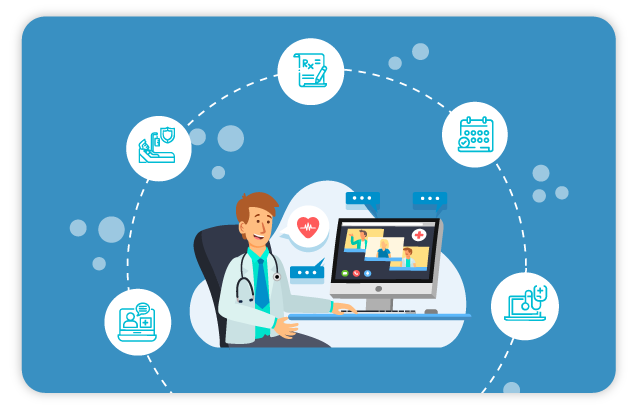 There was an unprecedented jump in teleconsultations during the pandemic. Obviously people did not want to venture out for safety reasons and doctors too were getting exposed and preferred a video chat to face to face one. There was already some teleconsultation happening before the pandemic and when both the stakeholders, the doctor and the patient were amenable and willing for it, consequently while the existing infrastructure was used for conducting teleconsultations, whenever the need was felt, it was augmented. Both the Government and private players upped the ante for making teleconsultations possible for a large section of population during the pandemic. The most important aspect, though, wasn't the infrastructure or enabling environment, but the behavioral shift of the patients and the doctors alike. Both the parties, and especially the patient, who till now considered an f2f consultation could only elicit the right diagnosis and give him value for money (consultation fees, medicine costs etc.), could now himself experience the efficacy of even the virtual consultations. 
Largely a lot of these processes and infrastructure were put in place to act as "glue" to hold things together until in-person visits restarted. However these are now taking the shape of permanency too and looks like this will become the new reality where virtual and f2f will coexist. However one defining theme that has come into existence  is that an only f2f or physical presence is clearly not the future. The winners would be those who provide a hybrid service experience and are also catering to patients online to eventually have a great consumer experience.
What will help accelerate that push towards a great consumer health experience? There is so much happening in the health tech domain across the world and also in India that shows that the catalysis is already happening. There is an explosion of Digital Health services and apps in the Indian healthcare landscape. There are over 7000 healthcare applications in India and the scene is getting crowded each day with more additions. Digital Health has become a whiff of fresh air compared to the archaic traditional healthcare and technology solutions that the ecosystem has become accustomed to. What's better is that is that many of these solutions have been designed with the consumer in mind, i.e. both the doctor and the patient.
Unlike traditional healthcare applications such as EHR's, these services are digital-first and are helping consumers with several things other than billing. It is in a way also democratizing  access to care like never before. Though still evolving, these services are also enabling much better, timely and continuous care for chronic and specific conditions. Veera Health, for example, is a wellness startup that provides evidence-based treatment and lifestyle coaching from gynecologists, nutritionists, and mental health therapists specialized in PCOS. It is not that these services did not exist before, but it always was quite tedious and difficult to continuously visit your expert to get the regular guidance, feedback and follow up on the medications which are now just a few clicks away.
Not only has access to care increased but so has the ability to find care that meets your specific needs. Companies like icareheal are helping address doctor's discoverability online by creating their own websites and enabling digital marketing initiatives and help them stay on top of the digital change that is encompassing the ecosystem. It is also addressing the need of the patient to stay connected with their doctor of their choice and conveniently book appointments with them in hybrid option. Services like this are helping patients get care that is better personalized to them and will ultimately help improve outcomes.
Though these are early days of digital health and coming months and years will continue to see a big influx of newer and better services being released, we are surely on the right course. According to the Praxis GA report, For FY21, total consultation fee spend was US$ 10.4Bn across 4.3Bn consultations. By 2024 it is predicted that 1 in every 35 consultations will be online. e-Sanjeevani, the government ehealth portal, crossed 30Mn online consultations in 709 days of its operations. 
According to a inc42 report, healthtech was one sector that got a big push even as the Covid scare cast a shadow throughout the year. The startups in this sector received $2.2 Bn in funding across 131 deals. For the huge potential it has, the healthtech space minted four unicorns in 2021, announcing the sector's coming of age. It is estimated that this year there will be at least the same if not more investments into digital health and healthtech innovation. If that holds true, (which there is no reason to believe it won't), this will help pave the way for even more services to come to market that can address conditions that haven't been met so far, and improve upon those that are available already.
The issues with the healthcare sector are many. The investments both by the government and the private sector are abysmally low on healthcare. Doctor-patient ratio is very low (less than 1 per 1000),  most hospitals are ill-equipped, insufficiently staffed, insufficient number of labs and diagnostic facilities which are of poor quality, lack of access to hospitals, absence of medical records of patients and so on.
The public spending on healthcare, as a percentage of GDP, was a mere 1.2% before finance minister Nirmala Sitharaman effected a huge increase in the budget last year.
Astute investors see good opportunities in this under-developed market. The healthtech market in India is estimated to grow at 27% CAGR to $21.3 Bn by 2025 and enjoy a share of over 3% of the global market. Now that's something
What are the opportunities and area of improvement:
As more health options and services come to market, this will create more opportunities. Currently, the healthcare ecosystem is very fragmented with lack of interoperability, lack of holistic solutions, lack of solutions that reach the length and breadth of the country, it is yet to transcend the barriers of languages and so on. While work is going on to make the data interoperable, it is a very complex system and one that will take time. Hopefully with new developments related to FHIR, this process will be more standardized and easier to perform in the coming time.
The second opportunity is making a doctor's practice scalable. So far with traditional means the doctor's practice has been traditionally within the four walls of the clinic catering to a small radius of local population. Though, doctors have started doing teleconsultations that break the distance barrier but so far they have been getting discovered over third party platforms at a huge cost thus making healthcare costlier for the patient. With icareheal, that gap is getting filled with doctors getting their own online presence thus enabling them to get discovered by patients despite distances. It is also helping standardize the digital patient experience with doctors being able to do things such as texting, video conferencing, and emailing the patients. 
Obviously, in some rural areas it may be more difficult to achieve, but given the increasing number of Indians with smartphones and internet connectivity even rural area is fast catching up.
How traditional healthcare organizations will try to realign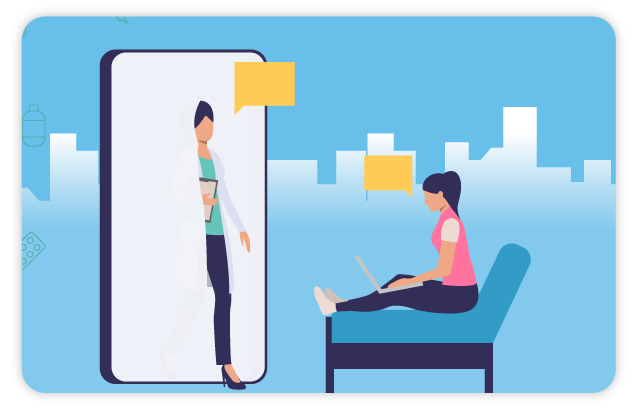 Upstart digital health companies have shown us what healthcare could and should be like; a consumer-centric marketplace that gives you care that's actually personalized to your needs. (read our previous blog) Additionally, a digital-first approach showed us that we don't necessarily need to go in-person to receive great care – at least for several medical conditions.
Though traditional healthcare has a much larger pie of the healthcare today, health tech is fast closing this gap. As the old saying goes, "if you can't beat them, join them". Its time for traditional healthcare organizations to start aligning themselves in the tech ways.  There are growing demands of the patients and the traditional healthcare organizations will need to more rapidly adopt technology and work closely with the digital health companies to mutually gain from each other's learnings and skill set. 
It's quite exciting to imagine that the "Davids" of the healthcare are taking the "Goliaths" head on and the "clash" of thoughts, processes and technology will definitely leave the healthcare industry more efficient and connected.