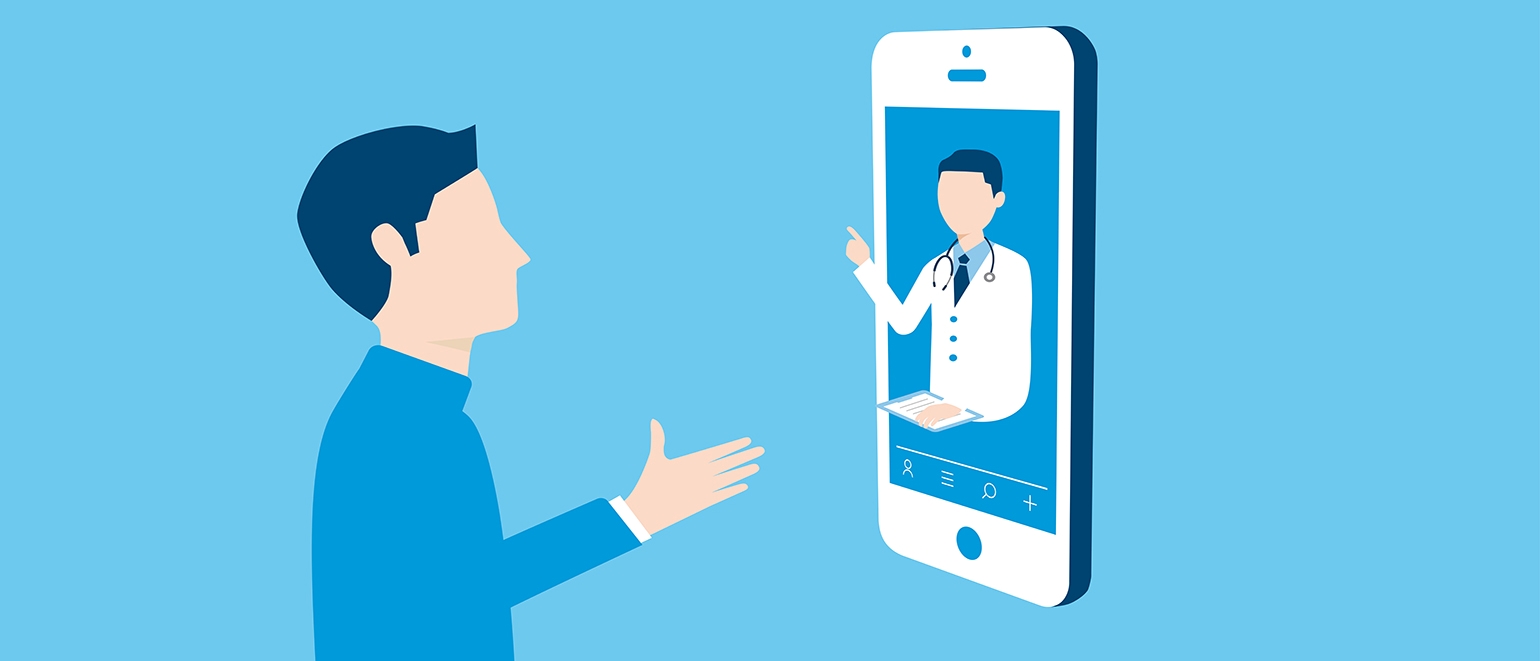 Before we try to understand consumer behaviour in general and when they consider their health needs in particular, a caveat shall be in order. India is a vast country of over 1.3Bn people with myriad preferences across gender, socio-economic standings, regions, religions and so on. This means that consumer behaviour leading to consumer preferences and choices cannot be put in a single bucket.  Having said that, there is surely a broad and tangible trend seen amongst consumers with the coming of the internet age and one which is currently on its incremental journey. i.e. more consumers each day are adopting this trend. What is this trend?
Since August 1991, the month when websites were first introduced, there has been a huge change in the ways people receive and disseminate information. The internet traffic, aided by increasingly easily available networks and cheap handheld devices, has increased phenomenally. Today there are a whopping 2 Billion websites and trillions of terabytes of information floating around. The propensity of people searching for anything and everything on the net or apps has risen dramatically. When Apple came out with its first gen iphone, it sounded like the advent of a new era of how not only consumers started to respond differently to their environment but also how the environment itself changed. As mobile devices proliferated throughout the second decade of the 21st century and started to be seen in every hand, so did the mobile app environment including app and app based services. Amazon started way back in 1994 as an online bookstore. Even at that time anyone with access to the world wide web could order books online with Amazon, a novelty then and a necessity today. This trend has been aided in no less measure by the significant jump in the population growth rate of younger consumers in and around cities. All this has redefined ways people seek services and goods reached people.
The point being, several of the consumers are the same people who are also patients at some point of time and these same people, when looking for a doctor or healthcare services, want the same ease in searching and availing of the service as they get on the side of consumer technology
Increasingly today, Patients are seeking their healthcare providers online. Indeed, over 50% of urban-dwelling consumers seeking medical care, begin their search for doctors online. Out of these, a large percentage does so as frequently as they need medical attention. 
Healthcare is an area where patients need reassurance not just medicines. It is not as if people did not seek different doctors for a second opinion. However, in the past, patients might have solely relied on word-of-mouth or referrals from family and friends or even the current doctor in search of a new doctor. While these approaches to seek new doctors are still prevalent, patients nowadays are increasingly also going online to search and research while choosing a doctor and their decisions are swayed by factors including, online availability of the doctor, access to the doctor's profile and reviews and personal branding of the doctor. 
What does this mean for doctors and healthcare practitioners? 
Healthcare practices that have digital marketing capabilities and those who also have an online presence are relatively better placed to attract more patients and retain them compared to those who are still in the traditional model of word to mouth marketing or no marketing at all. https://www.icareheal.com/website-for-doctors.html Healthcare information is key to better patient outcomes and availability and easy accessibility of the same by stakeholders is something that patients are very keen at doing and need tools that can enable them to do the same. https://www.icareheal.com/health-records.html
Further, as consumers are getting habituated to using mobile applications for their day to day needs – Think grocery (Big Basket, Grofers), consumer goods (Amazon, Flipkart), food ordering (Swiggy, Zomato), home services (Urban Clap), taxi (Ola, Uber) and so on, they are more likely to prefer access of doctor and healthcare services via some kind of patient app. Doctor Patient Unified Features
We conclude that the patient is a consumer first. Consumer technology has outpaced other areas including health care. In the day to day requirements, the consumer is relying on google or one or the other application out there for searching and accessing goods and services. The consumer either has an app or online access to any and every product or service that they care about and need today. These very consumers, when they seek healthcare providers and services today, are increasingly turning towards the internet and applications available on their mobile device, to do so.