Let me start with our earlier blog https://bit.ly/3uoqpvE  which had a related thread and where we had argued that due to changing consumer behavior ultimately the patient behavior is also changing and more and more patients are either searching healthcare services online or are downloading app to bring in continuity and convenience in their healthcare journey.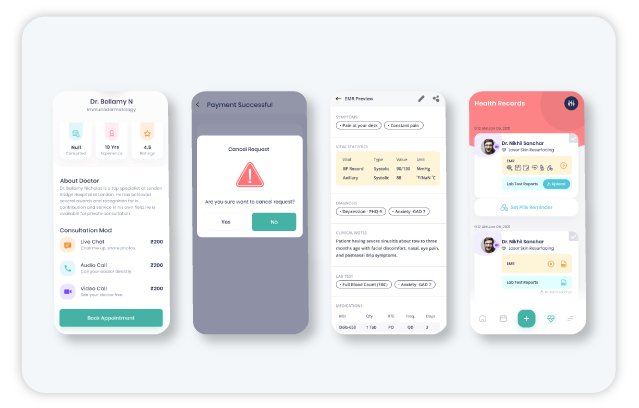 We dug further into how the patient today wishes to search, access and undertake their healthcare journey alongside managing related documents like prescriptions and lab test records; we were not too surprised to find that majority of those with smartphones said having a health app that lets them do all or some of these would be preferable. The reasons were several but one common reason was that people today are very familiar in using mobile apps and they seriously lack a good unified app in the healthcare side.
With 1.2 billion mobile phone users in India out of which 750 million are smartphone users and 658 million internet connections we have without any doubt already entered the digital era. According to a report published by 42Matters.com there are 2,838,638 apps in India out of which 152,230 apps are from Indian publishers alone. The average downloads of apps is 223.03 K . These figures clearly show a massive inclination of people towards use of apps for various purposes.
Our smartphones are an inalienable part of our daily lives. We pick our mobiles today to manage our schedules (think of google calendars), stay connected to social networks (Facebook, Instagram, Twitter, Youtube), ordering groceries (Bigbasket, Amazon), hitching a ride (Ola, Uber), ordering what not (Meesho) and even booking doctor appointments and staying connected to your doc (icareheal). 
The Healthcare industry is undergoing an enormous shift which can mainly be attributed to technological advancement and interference and in some good measure to COVID 19. The pandemic actually acted as the catalyst in hastening not only the tech advancements in the healthcare industry but also shaping up people behaviour in their interaction with healthcare service and tech enabled healthcare apps.
To put the advancements in perspective lets check some stats.
In 2019, the global digital healthcare market was worth 106 billion U.S. dollars. It is expected to grow at a CAGR of 28.5 percent from 2020 to 2026, further increasing the size of the market by six-fold! By 2026, the digital health market will amount to nearly 640 billion U.S. dollars.
(Source: appinventiv.com)
According to an Accenture report, the adoption rate of digital healthcare apps and tools is increasing and 74% of patients were satisfied with the digital health services. Two years back this was not a possibility. But it's not just COVID 19 that has led to the catalysis. If we dig below the surface we find out more reasons why the adoption of apps concerning healthcare is increasing and why it is predicted that the use will keep on increasing well into the future.
Digital Healthcare for Stakeholders: Concept of Value Pools
Mckinsey defines digital healthcare as the application of digital technology to improve health or care delivery. They have further categorized digital health technologies into nine "value pools" across five main categories:
R&D, wellness and disease prevention, screening and diagnosis, care delivery, and finance and operations.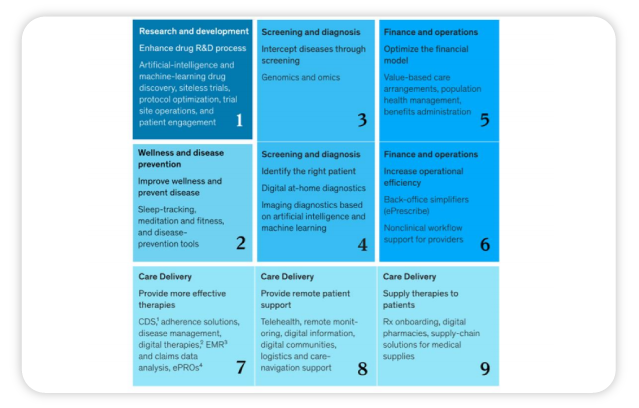 (pic source: Mckinsey Report)
In the above image, patients may not be directly impacted in their decisions by categories in quadrants 1, 3, and 5. All the other categories address the day-to-day perceived or real requirements of the people in healthcare Categories.
Most Important Value Pools for consumers:
Different value pools are relevant to different stakeholders while they together are important for the overall healthcare environment. Here we try to understand what is driving interest of patients in the dynamic environment. Patients have recently been using the internet to search for health-related information and services, and there is evidence to suggest that some value pools above excite patients more than others. Based on an analysis of representative search terms for each value pool, it appears that patients and consumers have historically been most interested in searching for screening and diagnostic tools—most notably, online symptom checkers. However as pandemic set-in patients have increasingly more searched for the care delivery pool including telehealth solutions.
Although historical trends in Google search results have remained mostly static over time, one value pool has made remarkable progress. Remote patient support saw the largest increase in interest during the period when quarantines began for COVID-19. However, since then, interest has abated but remains relatively higher than all other value pools probably due to continuing risk of the infections.
Post COVID 19, people are more alert than ever towards preventive healthcare. Wellness apps, prescribing from right exercises to healthy diets and everything in between have been thriving as a result. Moreover, wearable technology is revolutionising healthcare by supporting patients and doctors in their critical activities like providing real-time access to their electronic health records, providing patient history, and so on. Also, many devices are present that are used to indicate any body condition like measuring blood pressure level, monitoring heart rate and glucose level, amongst others. And this phenomenon is only going to get bigger.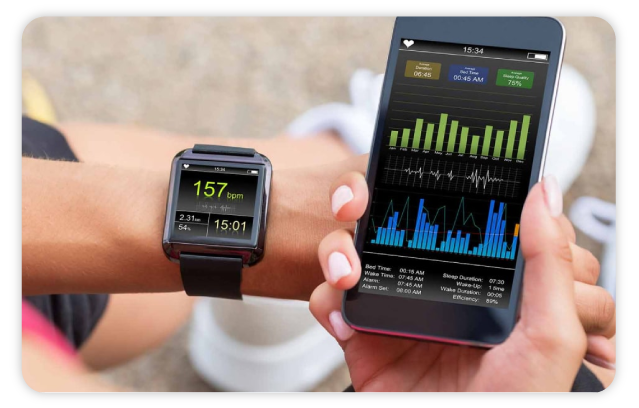 Increased interest of patients towards use of healthcare apps:
Care Delivery value pool
Initially, patients tele-consulted with doctors unwillingly as they could not leave the safety of homes during the pandemic and once, they saw the effectiveness of teleconsultation, they now wish to continue with it even when traveling is much safer now.
With the rapid app developments today several health services-related apps have come up and with the right app (check icareheal app) you can connect with a doctor, book an appointment and view your prescription and upload medical test reports from the comfort of your home.
Then there are obvious advantages and requirements of home care and home diagnostics. With hospital beds and care facilities always catching up with the vast population that is in need the next best alternative coming out is remote care which is being bolstered with rapidly developing technology that is making it possible.
Patients today understand that most of the healthcare apps that are there and are coming up are keeping them and the doctors in focus. This approach is enabling the doctors to provide their services without the distance barrier in the form of telemedicine and on the other hand patients are gaining by consulting from the safety of their homes and saving on time and money that traveling implies.
Mobile applications not only help patients but also allow doctors to gather and store personal health data in a hassle-free manner while patients can upload their test records seamlessly and make them available to the doctor.
Patients are also able to order their medical supplies online with several e pharmacy stores coming up that are home delivering supplies.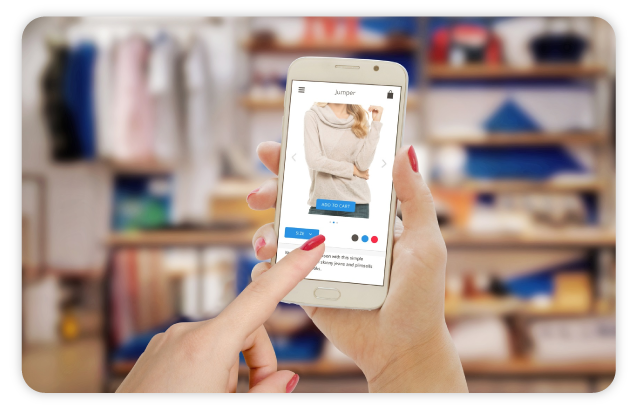 How are mobile apps being perceived by Doctors and Healthcare Professionals?
It is safe to say that mobile apps in the healthcare industry have made the lives of medical professionals easier than before. Be it emergency response, health surveillance and administration, maintaining health records, clinical documentation, treatment monitoring, or ensuring direct touch-points with patients on a regular basis; every aspect is covered with the solutions that the digital healthcare landscape is providing. Applications are also helping doctors break the distance barrier and they are able to offer consultations to patients who are remotely located. Increasing use of apps thus has a direct correlation to doctors' practice growth which is why doctors are willingly adapting to the changing environment and adopting technology fast.
We conclude that the use of apps in healthcare by people will only increase as we move ahead from the pandemic to more regular life and despite it.