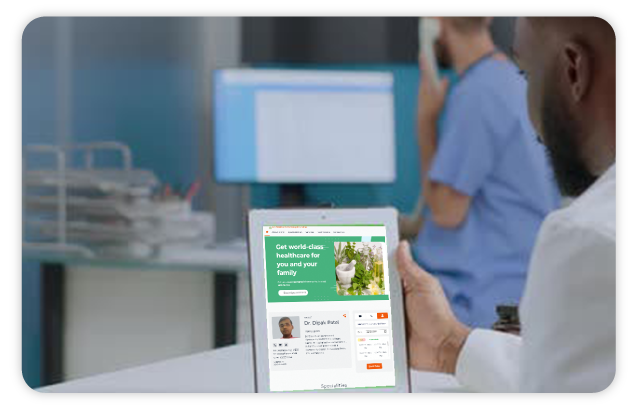 In an increasingly online world, it is important that doctors have an online presence, and what better way than to have a website. It is your face to the outside world beyond your clinic. It not only enhances your reputation over time but can also act as a funnel for your practice growth. While there is no doubt that a website can boost a doctor's practice, it also comes with potential lost opportunity as well as risks to reputation if not managed properly. A well made attractive website appeals to the prospective patient quickly. icareheal (www.icareheal.com) has been at the forefront of building quality, customized websites for doctors. Check their video explain their website builder features:  Doctor's Website Features explained 
Having a well-appointed and easy-to-navigate website is only the first step to creating a good funnel. Your website should have other important ingredients too for eliciting a positive action from the visitor. The least one can do is to avoid some of the most frequent mistakes of a website. Read our earlier blog to know more about this. https://bit.ly/3uKb20S
Unless a patient comes to your website, they cannot become aware of the services that you provide, or the excellent testimonials your patients have written. So driving traffic to your website, first of all, is imperative. But the next step is equally important, and the true objective of your site: connecting with those patients in a way that leads them to schedule an appointment or contact you. 
This is not an abstract science but an exact science. There are ways to improve your chances of converting online visitors into in-person patients. 
Below are the website elements you'll need to focus on, in order improve your conversion metrics and resulting practice growth.
1. A warm, welcoming design and outlay:
Think of your website as the online main gate of your house. Visitors have to feel welcome as soon as they arrive at your site. What it means is that the design and outlay should be professional and the contents stacked in a user-friendly manner with important details in a quick view of the visitor. The tone of the website should reflect your personality and that of your practice.
2. About the doctor should be descriptive and engaging: 
Beyond the first impression of the look and feel of the website, the prospective patients base their decision to book an appointment on whether they have enough information about the healthcare provider to trust that person as the right choice. So 'what' and 'how much information of the doctor is very important. If you have a multi-doctor clinic, Include engaging bios of all your providers on the website so people can learn more about each one.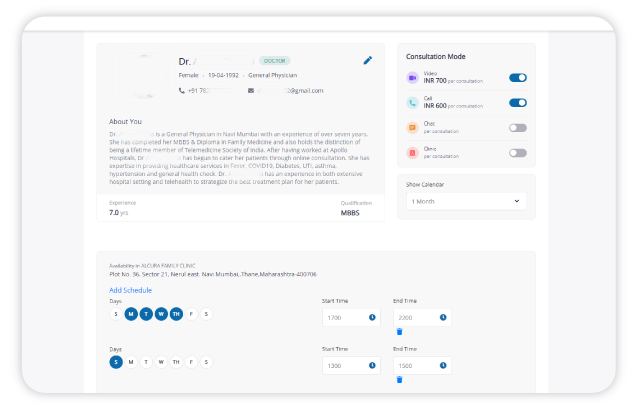 Do not just fill up the space with doctors' degrees and professional qualifications. The content should offer insight into the doctor's clinical interests, their care philosophy, and their preference for ways to work with patients. Including a quote from the provider, and some personal interests and hobbies to further establish a human connection, would be great.
3. Comprehensive overview of care services:
When people search for doctors or healthcare services, it means they are in need of one. And they expect to get answers to their questions on the website to determine if this is the right place to book an appointment. With a website that has all the details of the care services that the clinic/doctor provides, the patients get to know that they will get the expertise that they are looking for. 
Putting all the services neatly in one place which patients can scroll to view is a great starting point. This way the patient is not compelled to move to different pages just to check your services. You can always expand the services by providing a hyperlink or "read more" tab on the individual services to highlight your expertise and approach to care. Most importantly, this strategy could help propel your website toward the top of search results, as you establish authority with search engines for the conditions and services you know best. 
4. Online appointment scheduling:  
Giving patients the ability to schedule an appointment online is no longer a good-to-have, but a necessity. Consumers who on the other side are getting used to big strides in the consumer tech space (read our blog: https://bit.ly/38799n5 ) have the same level of expectation on the healthcare side, and when they don't find it, they're more likely to eject away (from the website). 
In fact, the majority of patients say they're more likely to choose a healthcare provider who provides the ability to book, change, or cancel an appointment online. When prospective patients can easily schedule or request a visit right from your website, well that's the whole objective of the website, isn't it?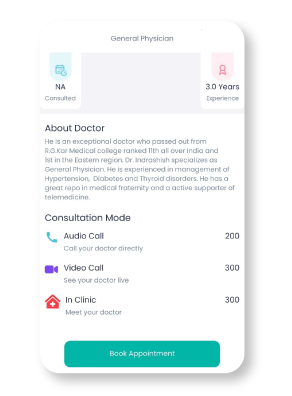 5. Online consultation options:
With Covid 19 pandemic, telemedicine became a necessity around the world including in India. In the past two years, telemedicine encounters have increased exponentially. Most experts believe that while the rate of growth may plateau, there's no going back. 
With #eSanjeevani – India's government-backed Telemedicine Service, completing 30 million consultations by March 2022, since it started its journey on 13th April 2020, the arguments for the hypothesis become all the more compelling. Research shows that more than 80 percent of patients said they were satisfied with the telemedicine experience, and 3 out of 4 patients said they would prefer another telehealth visit. These numbers represent a significant increase in patients' comfort with virtual visits. 
While it has to be understood that telehealth isn't appropriate for all patient conditions, it's an efficient and convenient method of care delivery for several of their conditions.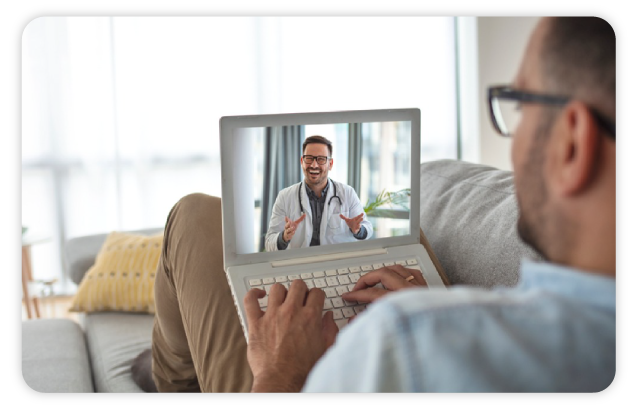 6. Variety of patient communication options :
Effective communication means that we understand customer preferences in ways in which they would like to interact with the doctor. There's no one-size-fits-all approach. Some patients will always prefer to connect via phone, others may prefer email and several others would want a face-to-face consultation. Text messaging is another emerging important form of communication in the healthcare industry.  
Being available in all forms of communications that your patients like and showcasing on your website is an important way of converting the visitor into potential patients booking an appointment with you.
7. Prominent call to actions:
When a patient lands on your website, the UI should prompt taking action fast and easily. As soon as you start focusing on the patient experience and in turn improve conversion by ensuring each page has a clear and easy-to-use call to action. 
Always remember, conversion doesn't always mean getting an appointment scheduled on your website. That may be the ultimate objective, along with patient retention, however, one should understand, that some patients may be simply seeking information and are not necessarily in a situation to take the next step right away. However, giving such visitors a great website feel and experience means that the next time the visitor is actually looking to book an appointment, it is more likely to be done on your website than anywhere else.