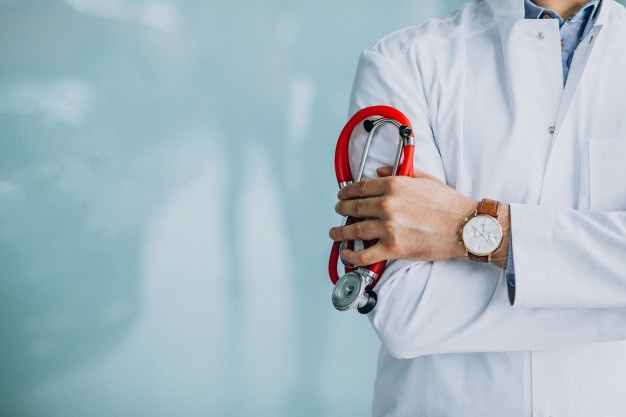 Primary health care is the first point of contact for any individual with the healthcare system. It addresses the overall determinants of health and focuses on the physical, social and mental wellbeing of an individual. (OECD) According to WHO, a stronger primary healthcare system is essential for achieving Sustainable Development Goals. The total spending for healthcare in India is ~3.5% of GDP which is much lower than other developed countries, and over 60% is financed by out-of-pocket payments (OOP). (WHO)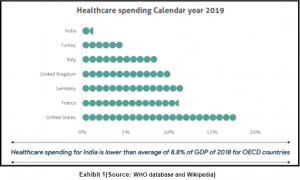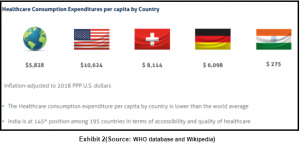 Primary Healthcare in India : Before Covid
There are several challenges in the service delivery design which lead to inefficiency and non-scalable care delivery. The organization model mainly relies on face-to-face consultations with a physician doing a solo practice. The delivery of primary health care is episodic and doesn't give continuous and efficient care. (OECD) Moreover the use of technology for healthcare was slow paced, resulting in low efficiency and response rate. There is huge variability in quality of care in India across states, levels of care, types of providers, type of sector (public or private). But the healthcare system is likely to go through a huge shift during the ongoing Covid-19 pandemic. (WHO)
Quick changes were warranted and done at the beginning of Covid. Many of the digital developments in India occurred to acclimatize to the situation caused by the pandemic. As in-person contact became difficult, teleconsultation and telemedicine became the only way to consult a doctor. Medical Council of India (now National Medical Commission) brought about telemedicine guidelines in March 2020 allowing teleconsultation and telemedicine in the country. Covid-19 has accelerated the adoption of teleconsultation from the usual 2 year to a 2 month horizon. The platform launched by the government called eSanjeevani in April 2020 completed 3 millions teleconsultations within a year from its launch. As a CSR initiative many organizations such as e-Zest Solutions have set up their own consultation centers to help provide good quality healthcare to the people at the bottom of the pyramid.
Primary Healthcare in India : After Covid
Due to COVID-19, a service delivery reform is underway and this is likely to be profound as we pass through this phase. As outlined in the WHO reports, there are several shifts expected in the country from the service delivery perspective –
Distributed: Health care must be delivered not only in fixed facilities, but

also in workplaces, communities, and people's homes by a wider cadre of health workers including patients themselves and their caregivers

Connected: share data with each other and systems outside of health care

and be available to health workers and patients on mobile devices

Continuous: healthcare must serve people during the 5000 waking hours

of the year, not only the 15 minutes they spend in a fixed facility

Human centered: healthcare needs to put the patient and their caregivers

at the center and empower health workers

Decentralized: decision-making needs to be less concentrated and put

more into the hands of local leaders, health workers, and ultimately patients

Collaborative: healthcare must seamlessly combine the insights of non-

experts, experts, and non-human agents.

Responsive: the system needs to automatically adapt itself to new data

and new diseases (WHO)
The same shift has been outlined in the EY report which cites the telemedicine market is supposed to grow with a CAGR of 31% during the period 2020-2025 and reach USD 5.5 billion. Teleconsultation and e-pharmacy is expected to account for ~95% of the telemedicine market by 2025.
Primary Healthcare in other countries
Telemedicine and teleconsultation was already in use in several OECD countries. ePresciption, has been implemented in Estonia and Sweden (Khan and Socha-Dietrich, 2018[81]). In Finland, the POTKU model provides primary health care physicians with the locally developed Evidence-Based Medicine electronic Decision Support (EBMeDS) system to provide personalised care guidance (Hujala Anneli et al., 2016[79]). The use of digital health applications has also been shown to reduce acute care utilisation in the US (IQVIA, 2017[87]). Such policy options already exist in Canada, Denmark, Finland and the UK. (OECD).
Consider the below revealing facts related to Primary Health Care as per WHO website dated 01-Apr-21:
About 930 million people worldwide are at risk of falling into poverty due to out-of-pocket health spending of 10% or more of their household budget.
Scaling up primary health care (PHC) interventions across low and middle-income countries could save 60 million lives and increase average life expectancy by 3.7 years by 2030.
Achieving the targets for PHC requires an additional investment of around US$ 200 to US$ 370 billion a year for a more comprehensive package of health services.

At the UN high level UHC meeting in 2019, countries committed to strengthening primary health care. WHO recommends that every country allocate or reallocate an additional 1% of GDP to PHC from government and external funding sources.
The vision of Icareheal
Icareheal envisages to develop an ecosystem of people, processes & technology, with doctors and patients at the heart of it all. Icareheal offers an all-in-one practice growth platform that helps doctors and clinicians effortlessly manage all the touch-points along the patient health journey. We let clinicians maintain their presence online through a website and customize it according to their needs. Through the web and mobile applications, doctors and staff of the clinic can manage their schedule effectively through the calendar. The patient data is encrypted and can be viewed by others only with the consent of the patients. The patients have the flexibility to opt for either voice, text, video or in-person form of consultation.