Patients stick to the doctors who they feel listen to them and are concerned and interested in their healing journey. A doctor who is empathetic towards the patient wins not only the patient's trust but also stands a good chance of gaining more potential patients from his word of mouth.
The journey of a patient from searching you online and booking an appointment with you to become a recurring visitor of your online/offline clinic in an increasingly trustful relationship is long and at times arduous. However, it is definitely worth the efforts for you as a doctor to ensure as to how at each step and each interaction of the patient, she feels at ease and convenient.
So what are some of the other changes you must consider for better patient satisfaction and retention? Most of these are obvious but most often we either ignore them or are simply not aware that they can be impactful and actually help improve your practice.
Let's dive into it right away:
Create a simple yet elegant online presence:
The first impression that a patient searching for your practice gets is by your website, social media handles, or directory profile.
Your website clearly reflects not only your brand equity but also your cultural ethos even if subliminally. Your website should avoid being too formidable and instead should be designed to look inviting with an easy-to-understand array of information. This would help patients understand what to expect from your practice. Ensure that information displayed is clear and clutter-free and consistent. Do include the About Us, Service, specialties, FAQs, and contact information in the overall website content. Listing testimonials from your patients and FAQs to help patients navigate and understand your practice better, also helps a lot in building trust from the beginning. To get a glimpse of how such a website can be created with those who know it best, please visit icareheal website .
Allow patients option to schedule and consult with you online: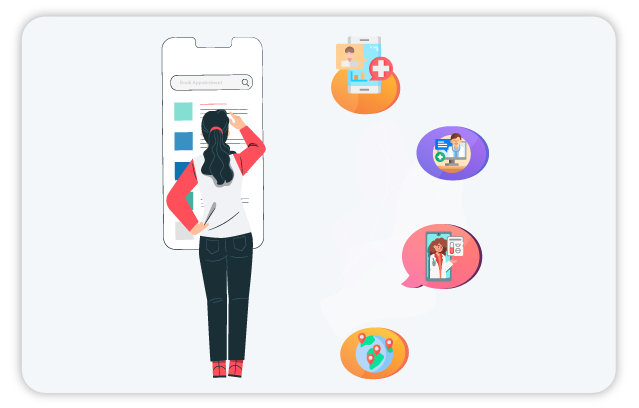 During and post-COVID 19, this aspect has become even more important. Allow your patients to book consultations with you online 24X7. Patients would love this empowerment as it gives them ease of booking and they can do so in their time. Also, let them have the option of consulting with you online. For many medical conditions, consulting online is not only okay, but it's also safe too. Also, some of the patients might have to travel from far to your clinic and would thus prefer to consult online.
As a doctor thinking from your patient's perspective you must consider enabling online scheduling and consultation for your patients. For these and additional features, you might like to watch doctor patient unified video.
Send appointment confirmations and reminders: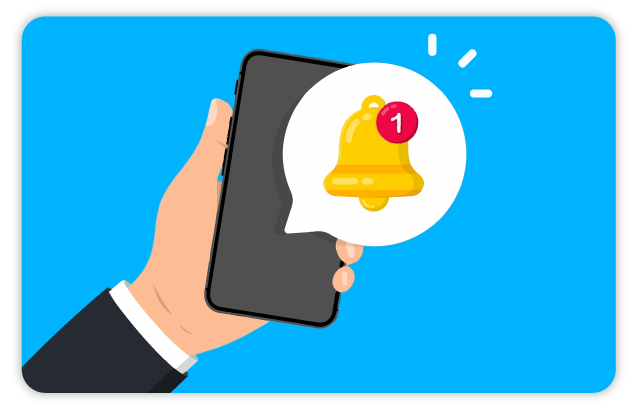 Enabling patients to book appointments online is only the first step. You must factor in that patients might be busy and forget their appointment with you. Therefore, after you have sent a confirmation of the appointment, you should also be sending them reminders so they are made aware of the schedule before the consultation. Such reminders would help them understand that you value your time and as studies have shown, decrease no-shows by the patients.
Text messages are the most convenient and desired way to receive communications by the patients, alerts being one of them. While WhatsApp is most popular, SMS sent to their phone are just as effective.
Ensure your reception staff is polite to your patients:
Your reception staff is the first interaction point for patients. It's important that they exhibit a warm and welcoming demeanor towards patients. Several times the patient could be in a vulnerable emotional state and a bit of empathy from your staff may work wonders in assuaging the patient and making her feel better already. It is likely that positive behavior from staff would enable him to become a repetitive client for the clinic.
Ensure the waiting room is clean and comfortable:
Sometimes the patient might need to wait for their turn at your clinic. Make your waiting room clean and comfortable so that the patient feels at ease. Especially during and after the COVID19 pandemic, patients are increasingly aware of their environment and want to be in a hygienic and clean setting for their appointments.
Apart from the setup, furniture also plays an important role, and avoiding hard and metal furniture might help. The lighting should be warm and easy on the eyes. You may also think of playing some relaxing genre-agnostic music so your patients feel relaxed.
Avoid endless wait by patients for their turn: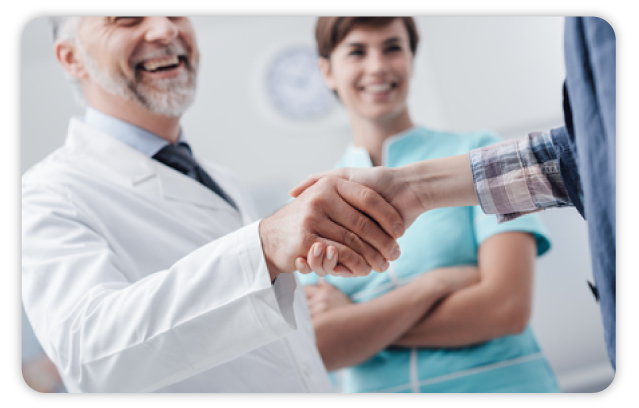 While patients fully understand the packed schedule of a doctor and that time spent over some patients and conditions might be more than the allocated time, they should not be required to wait beyond a reasonable period.
If the patient has reached your clinic on time or is ready for the online consultation on the other side, letting him wait beyond a certain time would work counterproductive with patient dissatisfaction increasing with time.
icareheal proprietary schedule management for doctors is very effective doctors in managing timely schedules not only for the doctor but encouraging patients too to value time and appointments. Click here to learn more . 
Hone your ability to listen to patients, be patient: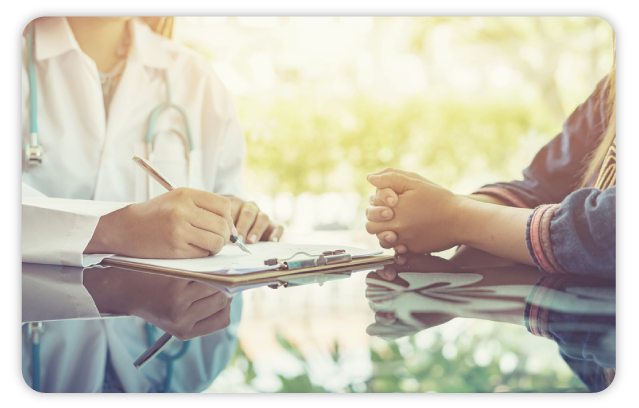 In terms of experience, patients always give most weightage to the proclivity of the doctor to listen to them patiently. Patients feel that if a doctor is listening to their issues calmly and patiently, it is more likely the doctor would be invested in their healing journey. Patients feel more comfortable with doctors who listen to them and this also enhances their trust and they tend to come to the doctor repeatedly.
Providing a thorough examination helps but that should be complemented with a display of a warm, caring, and friendly presence. Also before your patients go make sure that they have understood their medications and lab tests if any are recommended.
Take patient feedback, regularly:
The best way to ascertain your practice is to look at it from the receiver's side. Honest patient feedback helps you to understand what is going well and what is not. Act on the suggestions and feedback to make improvements in the least costly way to become more popular and grow your practice.
Getting online feedback for your online consultations or having thoughtful touchpoint/s within the clinic to get feedback from patients should be made part of your practice. You may also think of sending pre-formatted surveys or feedback forms to the patient after the consultation. You should periodically check the feedback and devise a plan for continual improvements.
Promptly respond to online feedback:
Apart from making it a practice to work upon the feedback over the longer terms, any online feedback or query must be promptly answered. Ideally, both good and bad feedback should be responded to, but it's more important that there is no delay in responding to bad feedback.
Your responsiveness will be taken positively by your patient and go on to build trust with them. Politely acknowledge the author, and encourage those who are critical to contact you directly to address their experience reasoning that a solution can be provided promptly in such cases.
Share helpful content on social media and a blog:
Creating and sharing content on your blogs and social media handles is a great way to provide valuable healthcare information and increase patient satisfaction.
Think about what your patients or potential patients want to know about the treatments and services you offer. What are the most common and seasonal ailments that patients are checking for? Then plan timely, educational content that addresses these questions.
You may refer to other medical posts and articles by fellow prominent doctors too in addition to your original content. This goes on to demonstrate your authority in your specialty. Sharing your original blog posts on social media is a good way to attract patient traffic to your practice website.
To learn more visit www.icareheal.com