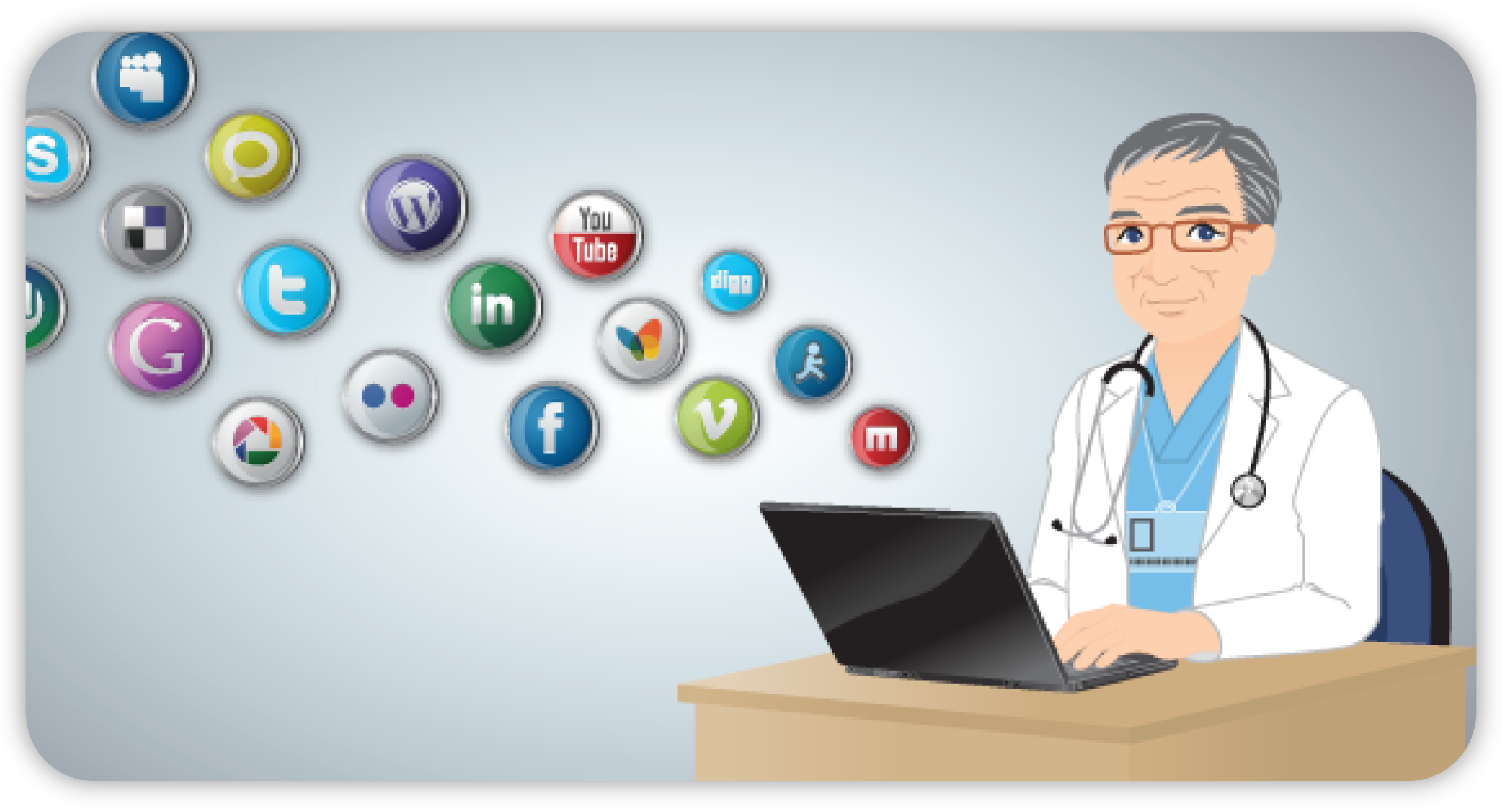 Consider the below statistics :
74% of internet users engage on social media and out of these 80% are also looking for health information, and almost half are looking for information about a specific doctor or health professional.  (Source PewResearch) 

More than 40% of consumers get cues from information on social media to determine the way they seek and consume healthcare. (source: mediabistro)

90% of people who responded to a survey indicated that they would trust health information shared by healthcare professionals on social media. (source: Search Engine Watch)

31% of healthcare professionals use social media for professional networking. (source: MedTechMedia)

41% of people indicated that social media would affect their choice of a specific doctor or medical facility. (source: Demi & Cooper Advertising and DC Interactive Group)
While the above statistics may not be from a specific geography, the implications are quite tell-tale even for India in an increasingly globalized world of internet and social media. However it is also a fact that our usual doctor may not be that social media savvy nor would have enough time, required to be invested into social media to get the requisite value. But as above data points clearly indicate, social media isn't something that doctors can ignore anymore. Surveys and researches have shown that weaving your social media play for your practice around just a FB profile can help to improve your search results online.
As more and more mobile devices are purchased and internet connections reach more and more towns and cities and villages, Social media becomes fertile grounds for harvesting a doctor's practice. Social media also gives an opportunity for patient engagement at an unprecedented level and helps in spreading the word about your medical practice online. Whether you are starting a new practice or already have an offline practice and wishing to take it to the next level, social media should be a part of your practice marketing strategy and if used properly can take your practice to places.
So how to weave your social media presence and plan it in a way so as to promote your medical practice: Here are a few tips that might prove to be of value:
Which social media to focus on:
Being everywhere on social media may not be the best strategy, you will waste a lot of energy where its not required. So first devote some time to determine which social media sites are being frequented by your patients or people matching the demography of your patients. 
Think of social media as your clinic. It does not make sense to have your clinic at a place where people cannot or do not come. Similarly, the social media where you will direct your efforts, should be chosen with some thought and research. Once that is done, put in your efforts to reach out to your potential patients in a connected, continuous and cohesive manner on that social media. 
Building your first step of social media strategy helps you in taking your practice right in the middle of where your potential patients are and thus enabling yourself to be discovered more.
How your patient reaches you: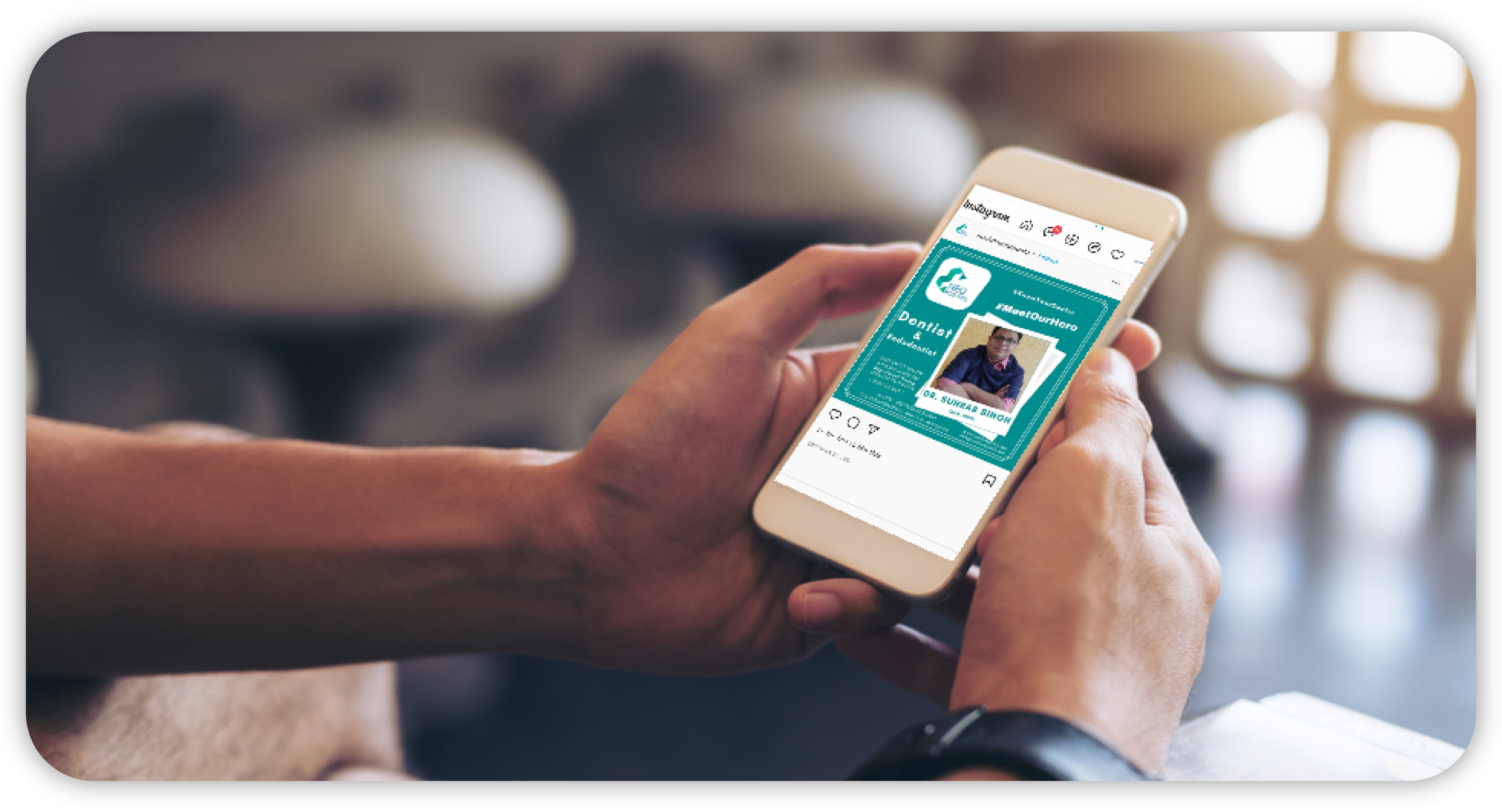 Once you have selected the one or two social media platforms where your patients are, make a neat profile of yourself and your practice and most importantly keep it updated for your contact details. Practice contact information is one of the most important ingredients of your social media profile without which patients will not be able to reach you. Every subsequent interaction with the patient including booking of appointments is dependent on this. 
Always keep your Clinic's address (if there is one), email address, contact number, and office hours and links to your website and some other relevant physicians' profiles should be easy to find within your social media profiles.
Use searchable keywords in your profiles:
Merely having a social media profile may not be sufficient for you, especially if you wish to reach out to new customers. Use of searchable keywords in your profile content gradually helps you bring in patient searches. A big chunk of business today is driven by online searches, so when a potential patient types your medical specialty and location into a search bar, then use of searchable keywords will help you appear near the top of those search results to the patient.
Some of such keywords should relate to your specialties, services, your location which can be weaved into your profiles and the content you post. You can shortlist these keywords and keep them handy.
Become a brand on your social media:
If you wish to garner increasing following on your social media handles, it's important that you post good quality content and lead the discourse in your area of speciality. Becoming a thought leader on social media has its immense advantages. People start looking up for your opinion in your area of expertise. Consistently posting content in your domain and replying to queries help you create your brand equity and elicit trust and followings. 
If you are a general physician, posting your own tips or sharing articles from the medical websites before a seasonal illness that could impact people would make you popular among your patients and help you stay on the top of the reader's mind when they need to book a consultation with a general practitioner.
Build a connection with patients, not just be satisfied for a follower: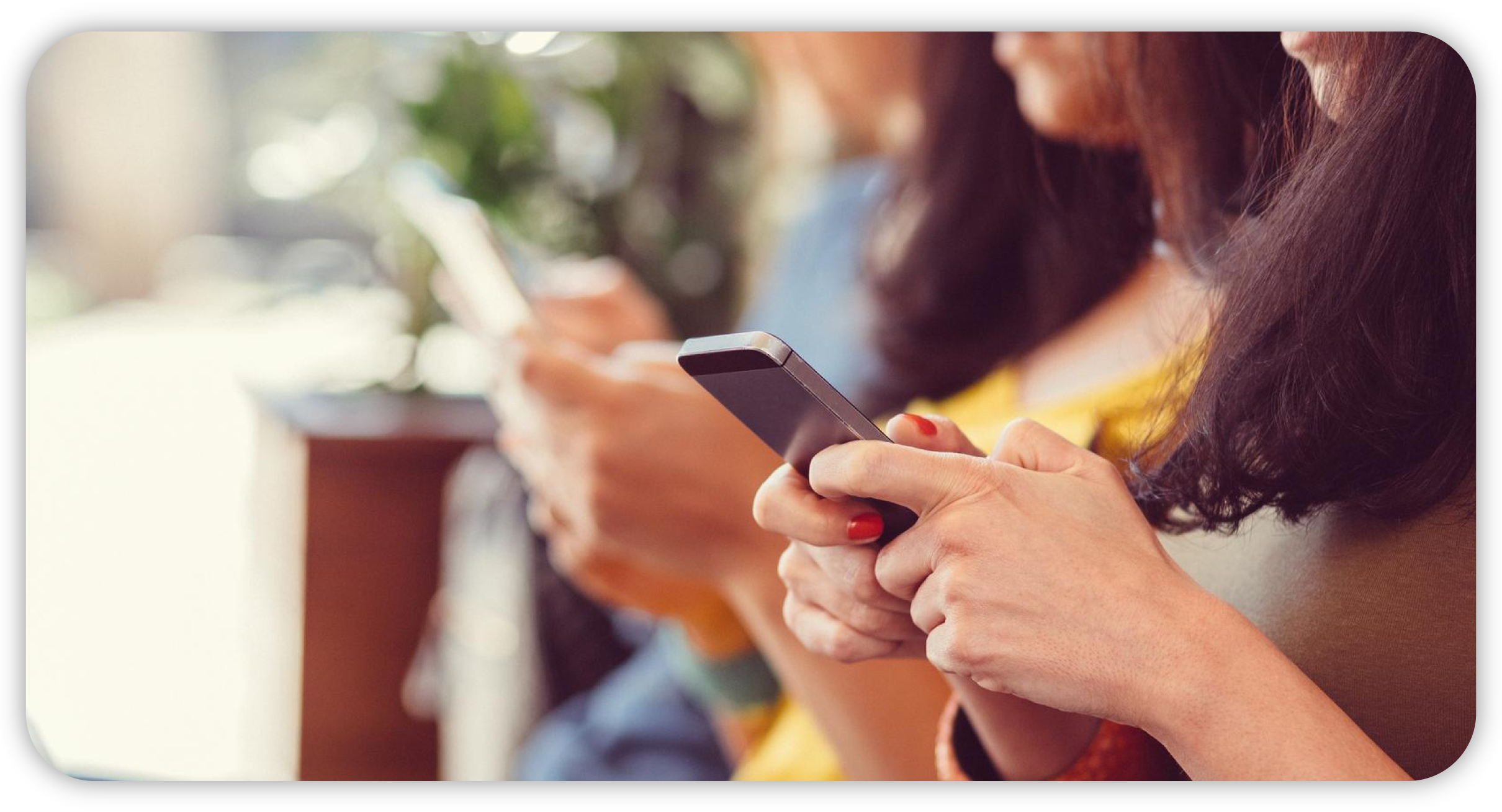 Social media is all about socialising and building relationships, whether you are sharing thoughtful content or answering questions that your patients post to your social media wall. Respond to questions, reviews, and comments, and provide thoughtful feedback when needed.
This increases your visibility to the family and friends of your existing patients and social media followers and helps you build a potential list. It is not much different from an in person relationship with the only difference being you can reach out to several people in one go on social media.
Share real-time updates about changes in timings, services, and promotions if any:
While your posts in general should have continuity and be regular, updates such as change in timing of clinic, a holiday, change in or addition of services at your clinic or any promotions that you are offering should also be updated on your social media handles. This goes on to showcase your discipline on one hand and commitment to your services on the other. It helps to let your patients know, for example, anti-viral shots during an infection season or a video that you have created to explain a new treatment option available at your practice.
Follow other doctors via social media.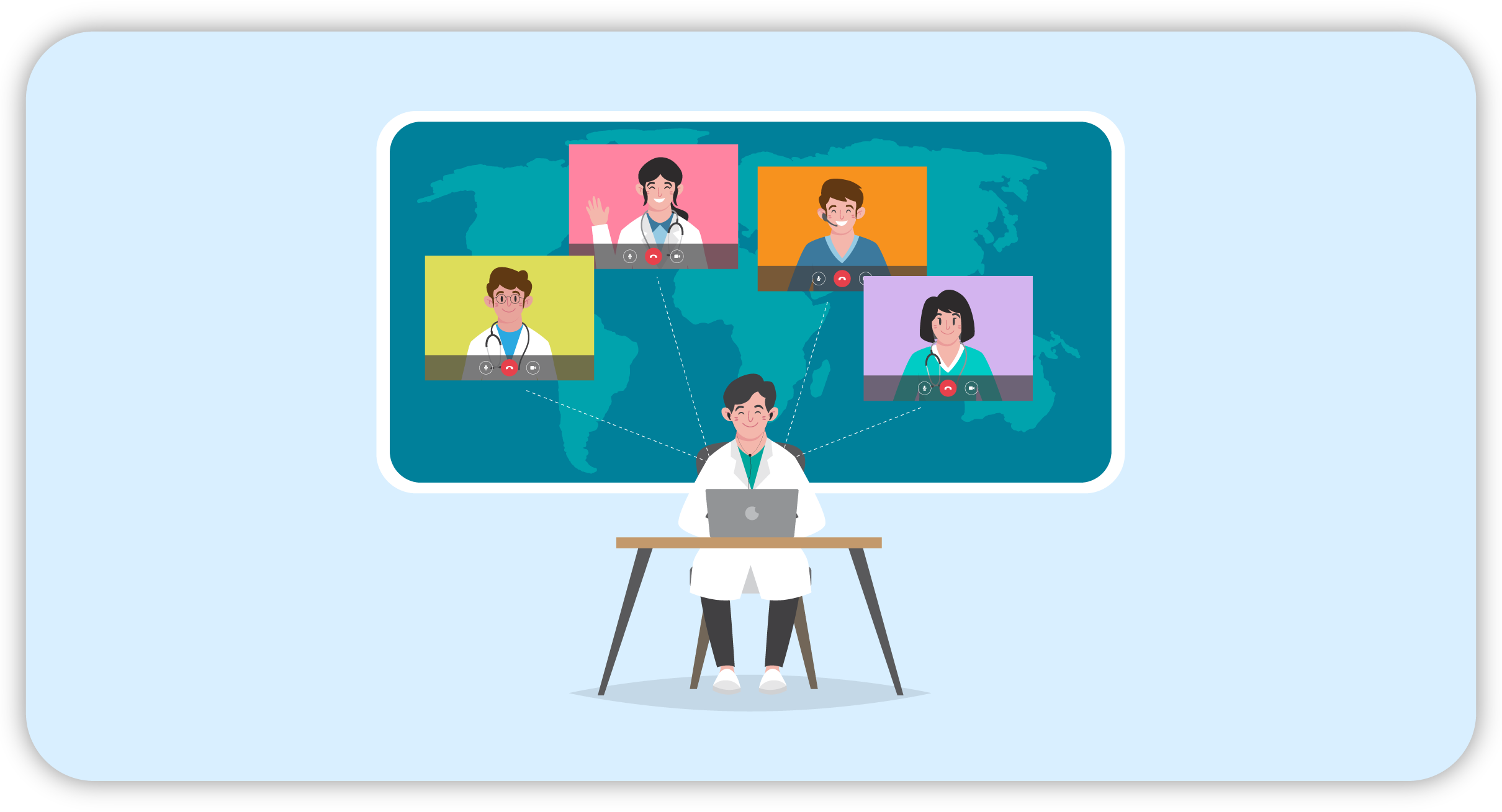 In addition to building your social media marketing efforts, invest time in connecting with other leading healthcare professionals. On one side you get to know how your competition is doing and on the other such networking helps you to come up in searches when people search for these other doctors. It also offers a resource for ideas, inspiring discussion topics, tapping into trends, and finding and sharing professional ideas and information.
Social media does not have to be intimidating. Use these tips to create your own social media strategy that helps to market your practice and drive engagement with your patients.
As your professional engagement does not leave much time on your side which could be devoted to honing social media marketing skills and efforts, you may seek support from experts for making a concerted plan for your social media engagements.
At www.icareheal.com, our efforts are geared towards helping doctors manage a robust social media connect with their existing and potential patients in a seamless manner enabling generate practice growth.