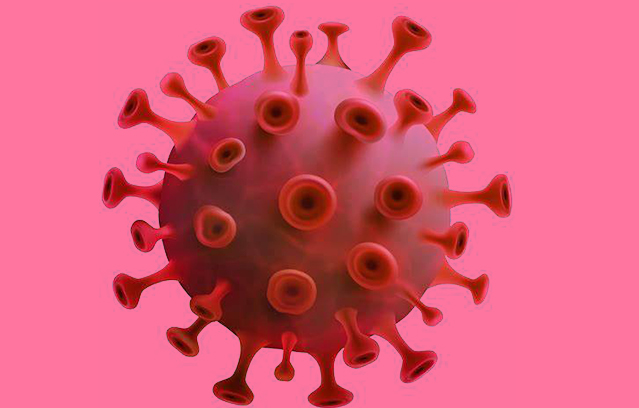 Flu, also known as influenza, is a contagious disease. It  is a viral infection that mostly affects lungs, nose and throat. Normal cold and cough are different from the flu. If it is the flu, the symptoms appear all of a sudden and increase continuously. In rare cases this can cause severe diseases like pneumonia and death too. The perfect way to prevent the flu is to get vaccinated. Every year there are new strains of virus emerging. So there is a need for flu shots every year. Many children are attacked by the flu and are being hospitalized. Children with asthma, nervous disorders, diabetes and other complications are more likely to get flu. So to avoid all these unwanted complications get a flu vaccine now. Consult a pediatrician or a general physician to administer the vaccine. 
What is the flu? 
Flu is a contagious disease that can spread from person to person easily. It can spread by sneezing, coughing or by face contact. It can also spread by touch. If the mucus in nose or sneeze droplets are touched and the same hand is rubbed to eyes and mouth without washing the flu can spread. For the people who have lung problems or pneumonia the flu can be life threatening. If it attacks the persons with smoking habit also it gives serious effects. Infants, children under the age of 3 years, pregnant ladies and people with weaker immune systems are more vulnerable to the flu. All these people need a flu vaccination. To administer consult a pediatrician or general physician. If not possible, get an online consultation.
Need for flu vaccination
Flu vaccine is very important to administer due to the given reasons. 
Flu shots can reduce the risk of influenza and hospitalization in kids. Even if attacked by the flu, vaccines can reduce the life risk. 

It can reduce the spread of flu from one to another. If there are infants who can easily be attacked, getting a flu shot can save them. 

Flu shots can protect the child from risks of flu complications. They can be saved a lot from many side effects that arise from influenza.

Flu is contagious. It can spread through contact or by the surfaces used by infected persons. So getting the flu vaccine can reduce the spread.

Every year there are new strains of virus that are causing flu. So it is better to get vaccinated so as not to be vulnerable easily.
If planning to get a flu shot consult a pediatrician or general physician soon. 
Who needs to get administered flu shots?
Right from the babies of 6 months old today adults all can get flu shots. The given below are the people who need to get vaccinated without fail.
Children under the age of 3 years. 

Pregnant women who are planning for pregnancy. 

Adults of more than 50 years.

People who are at close premises of clinics or hospitals. 

Those with breathing problems like asthma.

People with higher BMI and high cholesterol levels.

All the health care and front line workers. 

People suffering with other diseases related to the heart, lungs. 

People with any cancer or diabetes. 

Those with nerve disorders like epilepsy and cerebral palsy.

Those with weaker immune systems also need flu shots. 
Always get the vaccine administered by a pediatrician to children. In the case of adults, consult a general physician to get vaccinated. Talk to them about your medical history. This can help the general physician to guide you better.
Efficiency of flu vaccination 
Depending upon the age and the condition of the patient, vaccines are administered. For babies of 6 months old the vaccine is different. For adults of 16-30 years of age the vaccine is different. For the people of 60+ age, the vaccine given is different. So the development of immunity is also different in each person. For adults the dosage is little more for infants the dosage is less. Studies show that those who are vaccinated are less vulnerable to influenza. Even if the flu attacks, vaccinated people can withstand it. Severity is less in them and the complications are not much too. 
Common side effects of flu shots
In most of the cases there are no side effects of flu vaccination. But for very few some side effects are observed. They are as given.
Fever, muscle aches, headache were seen. 

Nausea and dizziness. 

The injected area can have swelling and redness. 

Breathing difficulties and wheezing.
Generally if at all side effects arise, they subside in two or three days. If they are severe and persistent in kids consult a pediatrician. For adults consult a general physician. If at all any allergic conditions are there previously then talk to a general physician before vaccination.
Types of flu vaccines 
There are many types of flu vaccines. But the mostly used varieties are as given.
Quadrivalent inactivated vaccines 
IIV4 is the most used vaccine. It can protect against four strains of influenza virus.
Trivalent inactivated vaccines 
IIV3 is the second widely used vaccine. It can protect against three strains of influenza virus. 
This is also called Quadrivalent Live Attenuated Influenza Vaccine (LAIV4). It is a nasal spray. 
When compared, the injectable vaccines give protection in the bloodstream only. Whereas the nasal spray vaccine can protect from the nasal valves itself apart from the bloodstream protection. Initially if the virus enters the nose, then enters the bloodstream and multiplies. So it can be inhibited at the nose itself from entering. Studies have proven that nasal spray is more effective than injectable vaccines.
The preparation of vaccines is basically of three types. Egg based, cell based and recombinant vaccines. Egg based vaccines are grown inside chicken eggs. If at all a person is allergic towards eggs, talk to a general physician before vaccination. Cell based vaccines are produced in animal cells.
Facts to be known about flu vaccination 
There are many misconceptions about flu vaccination. It is necessary to know some facts about it. 
Influenza is always mistaken to be a normal cold. No, influenza is a serious problem. As per statistics around 6,00,000 people die with flu all over the world. If at all the immune system becomes weak, even a healthy person can get the flu and face its serious consequences. Even if recovered some complications will continue.

Another misconception is that by taking a flu shot, a person can get the flu. A vaccine will consist of the virus in inactivated form. So after administering there can be some symptoms like slight fever or headache. It shows the development of antibodies. That does not mean the flu caught up.

Any vaccine will undergo many tests. So there will not be many side effects. Even if present they are very rare. That too to the people who have some allergies previously.

There is no rule that whoever had the flu vaccine will not catch the flu. There is a little chance to get the flu. That does not mean the vaccine is not working. Here too the vaccine protects from the flu. That is by reducing its effect and complications on the body.

During pregnancy there will be a number of hormonal changes. Also the body becomes fragile. To withstand any sort of infection vaccines are needed. Flu vaccination is also a necessity for pregnant women, as it safe guards both mother and child. 
Apart from many cureless diseases we are fortunate that some can be prevented by vaccination. So do not neglect it. Administer the vaccine as soon as possible by consulting a pediatrician or a general physician.